~*~*
Festivale!~*~*
Date:
On the Monday before Fat Tuesday.
Time:
6am-5:59am.
»»»»
What To Do During The Event
First of all, go to Pave, who will be outside the Town Hall.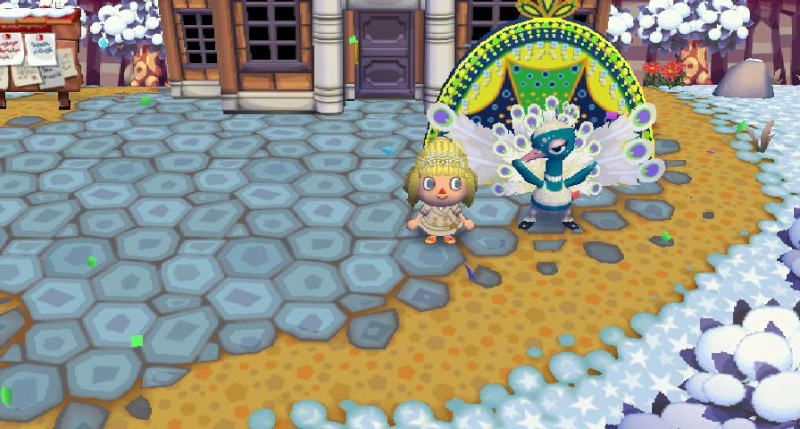 Talk to Pave and he will tell you to collect him 3 pieces of candy by playing games with your neighbours. But the 3 pieces of candy has to be the same colour, of whatever colour candy Pave says he wants.
The games you can play with neighbours, are stuff like Rock Paper Scissors, Football/Soccer, Flip the Coin etc.
If you win the game, your neighbour will give you candy but if you lose, they get your candy. If you don't have any candy and you lose, then your neighbour will get either some of your money or one your possessions. Once you've got the three pieces of candy, give it back to Pave.
Once you've got the furniture, you can either put it in your house or sell it to Tom Nook for 12,000 bells each, but the floor and wall will sell for 1,800 bells.
»»»»
Outfit
If you wear a complete outfit (a accessory and clothes that go together, known as a 'Look'), then if you go up to speak to a neighbour they will compliment you and give you a bit of candy for free.